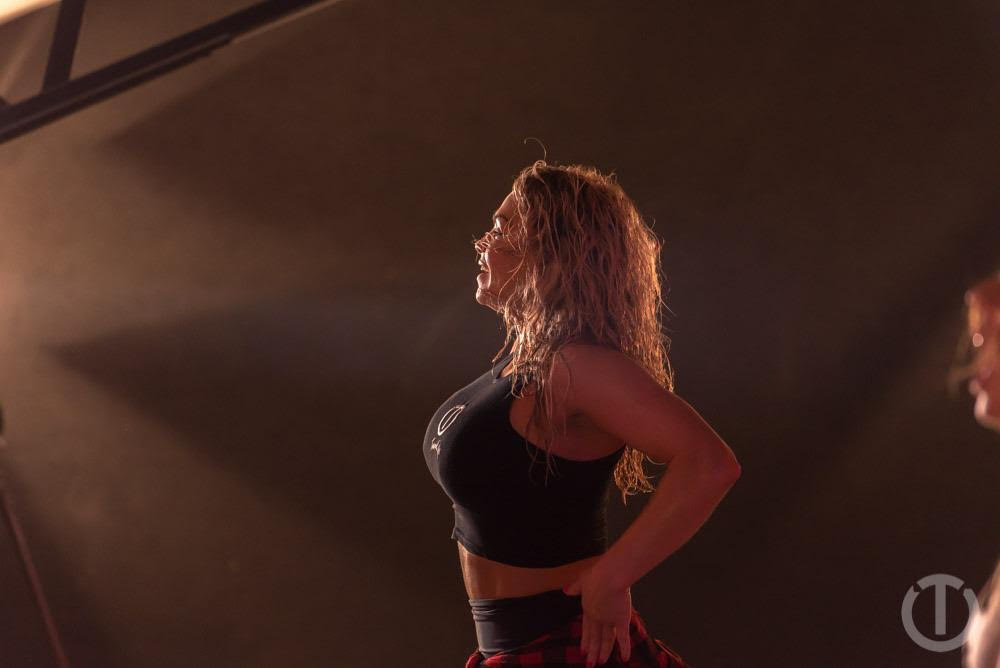 07 Sep

My Story, part 2: Dancing from the Docks

After such an amazing response to the first part of my story, I couldn't wait to publish part two. If you've ever seen me dancing at Turn'd Up and thought, 'Oh, it comes so easily to Shekira', think again! There's been a LOT of hard work, and all sort of trials and tribulations to get me where I am today. The second part of my story is all about my dance training and the challenges I faced. It's a must-read for anyone who is working towards their dream:

At seventeen years old my life began to change quickly, and for the better. From the very first time I stepped into the crisp and clean dance studio, I felt like I'd found my purpose; I knew what I wanted to do for the rest of my life. There was an energy there that was infectious: everyone seemed so upbeat and happy, nothing like the days at the nursery, or my time in school.

I loved working with groups of happy, confident girls who were eager to learn. It was a high vibe atmosphere and that only fed my excitement even more. I couldn't believe the difference in myself now that I was doing something I loved, rather than something I was half-hearted about. One whole year and I never took a single day off. Every night was like Christmas Eve because I was so excited about the next day! I was always first into the studio and last to leave, so I could get as much practice as I could.

As soon as they switched the music on each day I would completely transform. I'd literally bounce from class to class thinking I was Janet Jackson (some things never change)! The year flew by and had changed me as a person: I'd completely stopped drinking and partying. Instead I was in the best shape of my life and the happiest I'd ever felt because I was finally doing something I loved.
My first performance….
The end of year show came – the first time I'd ever performed in front of an audience not entirely made up of dolls. The adrenaline was pumping through me, I felt like I was on cloud 9. I couldn't believe that there was such a natural high; it felt electric and I wanted more and more. I knew I wanted to continue learning and took the next step: auditioning for a major dance school in London.
At the time, my brother was dating a world-famous celebrity who happened to live locally. She was a singer and so kind and down to earth; she would always let me borrow her lush clothes. For my audition I borrowed her black tracksuit which was made of a basketball uniform kind of material and a red, white and black top, all topped off with a red bandanna. Now I felt like J-Lo.
The very first day of auditions was like walking into Fame. Can you believe I was late? Ugh, the worst, but I didn't let it stop me. The studio was packed with people, all of us wearing numbered badges. There was a percussionist in the corner and the song they were playing was Floetry – Floetic. It gave me goose-bumps.
Everyone was coming across the floor in pairs! My heart was pounding. My audition came and I saw the rest of the dancers. I loved every second and was determined to go to this college. I thought I'd done a really good job so I felt pretty confident when we were all given feedback at the end of the day. One of my friends from Rubicon came with me and she was offered a place straight away. My heart beat faster wondering if I'd be in next but instead I was told I needed to work on my ballet and come back for a recall. As much if a disappointment as this was, I found it totally understandable. Most of the girls I was up against looked like they'd been doing ballet since they could walk – They flew through the air and landed light as a butterfly, performed triple pirouettes with a grace and ease that showed their experience.
If at first you don't succeed…
This wasn't the end for me. After all, if they could do it, why couldn't I? I got myself some private ballet lessons and I worked, again, with only one thought in my mind: I can do this.
All that ballet practice must have paid off because when I went back for recall they offered me a place. I was ecstatic as I packed my things and headed for London. The training was even more intense than at Rubicon. The styles I trained in were contemporary ballet, jazz and street dance. Street dance was always my fav.
The teachers here were a lot stricter and the dancing was a lot harder. I was way outside of my comfort zone, especially because of my late introduction to dance. It knocked my confidence because everyone on the course was so good.
It was here that the tutors picked up that I was dyslexic, which explained why I had struggled so much at school. Now I found I was having trouble picking up choreography, I found it really hard and sometimes if compared myself to others I would feel like a right tit. I would go to the toilets and cry, questioning myself, Why am I doing this? Don't get me wrong, it wasn't all doom and gloom. I loved the technique training, it was just the choreography I found really challenging. I started to miss my family as we'd always been so close. I was homesick and struggling.
Life wasn't easy…
At the weekends I worked in a bar, so I never got to visit my family and friends back in Cardiff. Whenever I wasn't happy I found myself comfort eating. As anyone who struggles with this knows, eating is comforting at the time but there is always regret after a bit of a binge. For me, it was that I had to put on my leotard and tights for ballet and what I ate showed on body. I'd try to hide it wearing a shirt on top but the ballet teacher was having none of it. She'd make me take my shirt off and she'd say, 'Well, you put it there.' I had to admit she was right but now in Turn'd Up I never want my girls to feel how I was made to feel, I just want everyone to love their bodies and to eat for their health, not to lose weight.
I just wasn't happy and it wasn't working for me. I missed home too much and I wasn't experiencing the same joy I had at Rubicon. Something had to change. Drastically. And it would change, more than I could have expected.
Want to read more….
I'll be publishing part three of my story very soon! Let me know what you think of part two in the comments. I'd love to know. Tell me below!