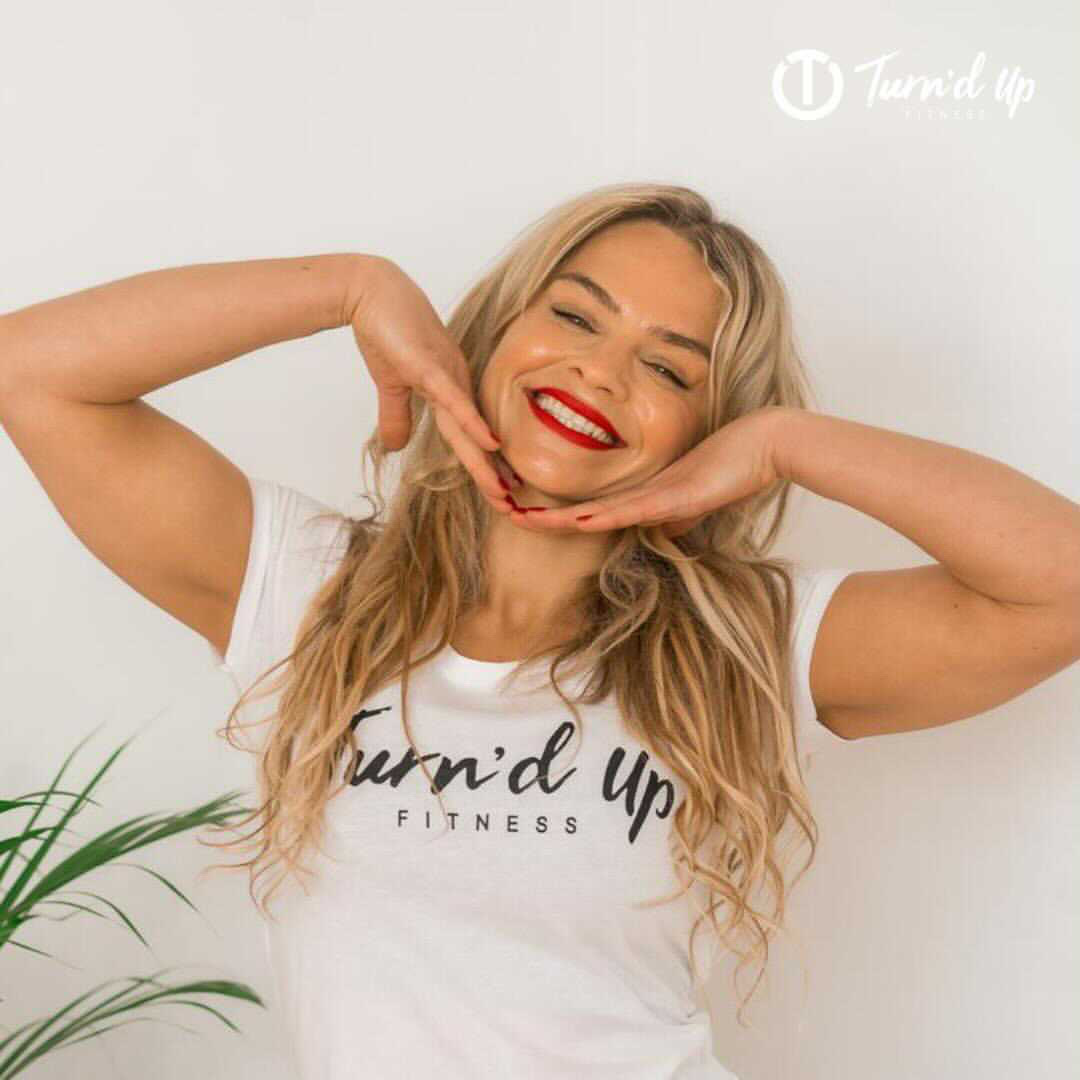 30 Aug

Change your habits and you can change your life!

As I write this I am sitting on the balcony overlooking the city of Cardiff. I can see houses and mountains for miles and the sun is actually shining today for a change in the 'diff'.

In the fifth year since I founded Turn'd Up Fitness, I've been amazed and touched by how many women contact me to say I've changed their lives. I could literally wallpaper my house with the testimonials! They send me texts and emails, write me letters, and even stop me in the street to say: "Thank-you so much. My life is so much better because of your classes", or "You kept me sane in the pandemic'' or "I've finally found my purpose thanks to you."

I never get tired of hearing this. Every time I can help someone feel happier and healthier it touches me. It's SUCH a privilege to be able to pass on what I've learned, and to use my unique skills to improve other women's lives.

I've always had the drive and determination to succeed, but like so many of us, my path in life hasn't always been an easy one. Having been to rock bottom and back again I am grateful and give thanks that I found the right help and resources that have led me to discovering happiness, good health, peace and fulfilment.

As founder of Turn'd Up Fitness, I've got a lot of experience in teaching and mentoring women to improve their fitness and increase their self-confidence. I've trained hundreds of women as instructors, helping them to find a new career, build their own business and find contentment and self-worth.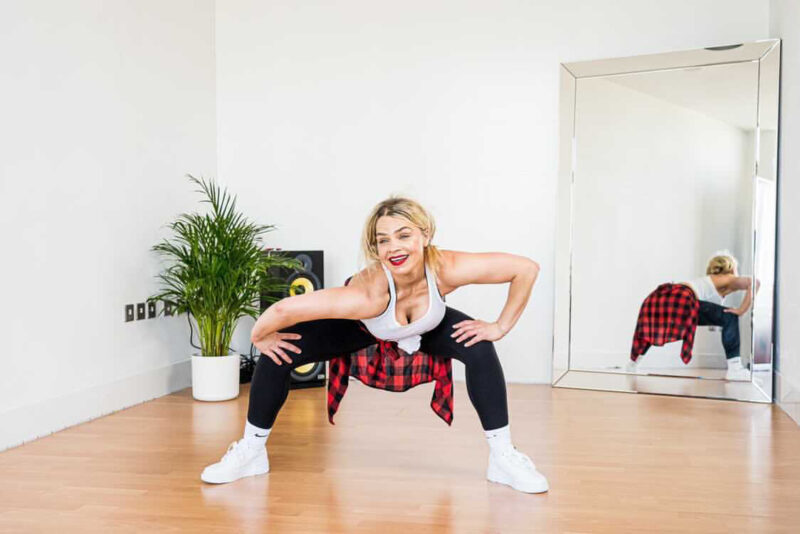 But I wanted to go further…  What if I could pass on all the learning I've gained in my own journey to help an even bigger audience to overcome self sabotage and find their true purpose in life?
Through extensive reading, meditation, visualisations, and consultations with experts in nutrition, energy flow, and mental health, I have totally changed my mindset and habits. This has allowed me to leave self sabotage behind and unlock my true potential. The difference in how I feel now is just insane and I want to let as many people as I can know how I did it. I've gained so much helpful knowledge and now is the time to share that.
Over the past year, we've all experienced one of the toughest periods in the last century. You might have lost a family member or suddenly found yourself without a job. It may have been difficult to find work and many have struggled financially. The pandemic has had so many knock-on effects for millions of us, and my heart goes out to each and every one of them.
These difficult times remind us all that no one goes through life without having to come through some kind of trauma. We can give in to the pain, try and comfort ourselves with food and unhealthy habits, or we can choose to be hopeful and use these tough times as a catalyst to help us move forward.
In my lifetime I've had a lot of my own trauma to deal with. I've battled with an almost lifelong eating disorder, suffered from a debilitating autoimmune disease, left school with no GCSEs and undiagnosed dyslexia, experienced financial hardship and been trapped in dysfunctional relationships.
I couldn't control some of these external factors, but one of the most important things I've learned is that I COULD change the way I reacted to them. If you can rewire your brain to respond to challenges in life in a healthy way, you will be able to cope with ANYTHING.
You have so much magic and potential within you, you just have to learn to tap into it and I'm here to help you do that. You're stronger than you know and already have everything you need inside you to live the happy, healthy, prosperous life you've always wanted. I know this because tapping into my true potential has turned my life upside down and made my dreams a reality. I'd love to make that happen for you too.
Getting in touch with the magic inside you is easier than you think. You know how amazing you feel after a Turn'd Up Fitness workout, well you can feel just as amazing outside of a Turn'd Up Fitness class. I PROMISE!
How can you make it happen?
Earlier this year I ran my first '21 Day Empowered Programme' to stop binge eating, I absolutely love sharing what  I''d learnt and helping the ladies achieve amazing results. What I loved the most about it was the connection with them and being there to support them on their journey. Every successful person on the planet didn't get there by themselves. No way. Show me a successful person and I'm like yes but show me their mentor.
I went to work straight after the binge eating programme to create a holistic platform that will give you everything you need at your fingertips for you to access whenever you want. The new 'On Demand' experience now gives you a bit of everything to create the magic recipe to success.
Here's what you can expect:
Well it wouldn't be Turn'd Fitness without our staple Turn'd Up workout content. This section you will be able to access loads of different dance classes with hundreds of routines and tutorials. We've filmed brand new workouts, themed classes, beginners sessions and you can meet some of our amazing instructors who have put together dance workouts for you too. The aim of a Turn'd Up Fitness class is to help with:
Improved condition of your heart and lungs

Increased muscular strength, endurance and motor fitness.

Increased aerobic fitness.

Improved muscle tone and strength.

Weight management.

Stronger bones.
Better coordination, agility and flexibility.
Self confidence.

De-stress

Getting that Turn'd Up glow!
If you didn't get your fix just from dancing, we now have the brand new 'Turn'd Up and Tone' where we will have lots of strength and conditioning workouts for you to choose from. The focus of this section is to help you improve your strength, balance, endurance and mobility. I've put together 20-30 min workouts that are perfect to do on your lunch break, when you've put the kids to bed or whenever you feel like it.
We've also introduced the 'Turn Up Your Nutrition' area. In this section you'll find all of my favourite go to delicious healthy recipes: breakfast, lunches, dinners, snacks and my brain boosting smoothies. I've created a section on how to stop binge eating. – A big topic for me as its' something I used to suffer with but knowing what to eat and how to create healthy habits that last is crucial to overcoming binge eating. I also share with you my go to guide for supplements and nootropics to support not just your physical health but your mental health also.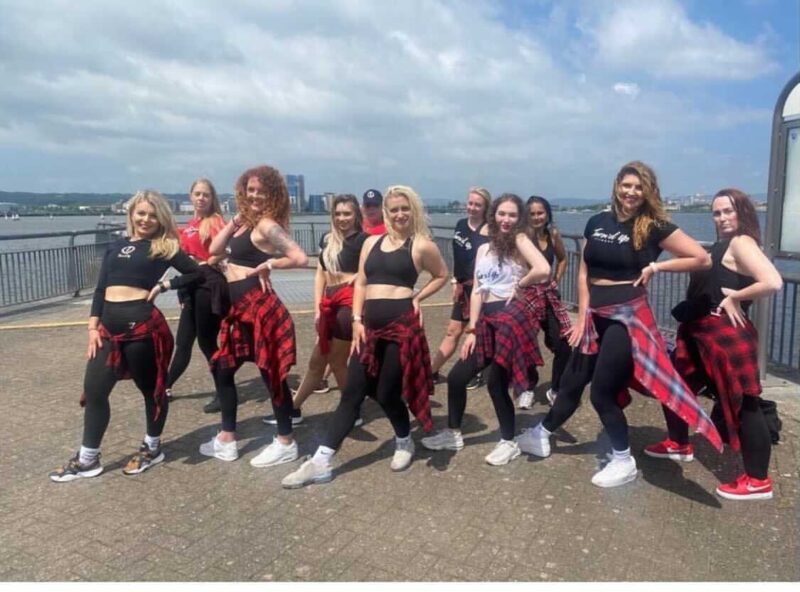 Then we have 'Turn Up Your Wellbeing'. This area is going to be massive for you. Here I'll be sharing my absolute go to secret toolkit to help with neural conditioning. You'll have access to all of the meditations I use to rewire your brain along with lots of support on: How to create affirmations that are personal to you, How to create vision boards, How to set goals and the system I use to achieve them. This section focuses a lot on the mind, with methods to upgrade your thinking and wellbeing.
You'll also have 'Turn Down Time' which is an area to help with your night-time routines. I've created a sleep guide and all of my top tips on how you can sleep like a boss. There are also some amazing yoga and stretch sessions, but how will that help?: Well….
Yoga improves strength, balance and flexibility.

Yoga helps with back pain relief.

Yoga can ease arthritis symptoms.

Yoga benefits heart health.

Yoga relaxes you, to help you sleep better.

Yoga can mean more energy and brighter moods.

Yoga helps you manage stress.
As well as all of this new content at your fingertips, every month we will be doing challenges for the On Demand community and we will have a private facebook group so you can have the support you need and somebody to hold you accountable
I hope you all get as much from this as I do, I'll be revealing all my secrets to creating lasting happiness in life. By sharing my personal stories you'll see how putting everything I've learned into practice can make a huge difference to every aspect of your day-to-day life.
Not only will this platform help you to overcome self sabotage, it will also change your mindset, and help you get rid of the negative beliefs that have held you back in life. You'll have the tools you need to get the job you've always wanted, make your relationships happier and healthier or even start your own business. Your self-confidence and self-belief will grow I promise.  Anything is possible if you approach it in the right way.
The process of creating this brand new platform has taken me back to my days of being an actress and the huge effort that goes into getting ready for opening night. Whole teams of people writing scripts, making costumes, testing lights or managing the sound. The long nights of learning lines, researching characters, rehearsing and running scenes over and over until they're perfect. It's a whole army of dedicated people needed to make it happen. But the excitement of opening night and hearing a crowd cheer and clap at the end of a performance letting you know they enjoyed it made every second worth it. That's how I feel about this project, the hard work that has gone into it will be a drop in the ocean compared to the results and changes in all of you that I'm going to see. I cannot wait to start hearing about all of your journeys.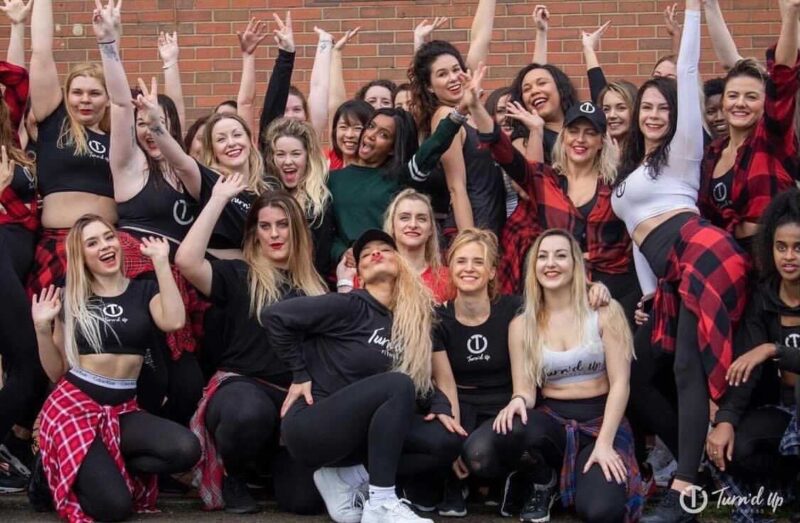 The whole reason I put this platform together was to give you the support to overcome any obstacle that life might throw at you and find true happiness. There is no overnight fix but by putting into practice all of my techniques from fitness to wellbeing to mindset to nutrition to planning and goal setting – you will get there! All you need to do is open your heart and mind and approach life with hope and courage. You really have got this!
Together, let's change our lives and the world. Let's glow, from the inside out.
Lots of Love
Shekira