SPRING BREAK PARTY @Beelzebubs Cardiff, 20/04, 7pm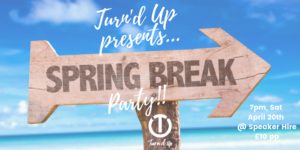 If you thought TUF Turns One went off, wait til you see what we've got planned this time! 😱 Tickets £10, advance only. Available to buy here.
Join us in class and see what we are all about!
---
* Click the FILTER EVENTS link to filter the list by instructor or location.