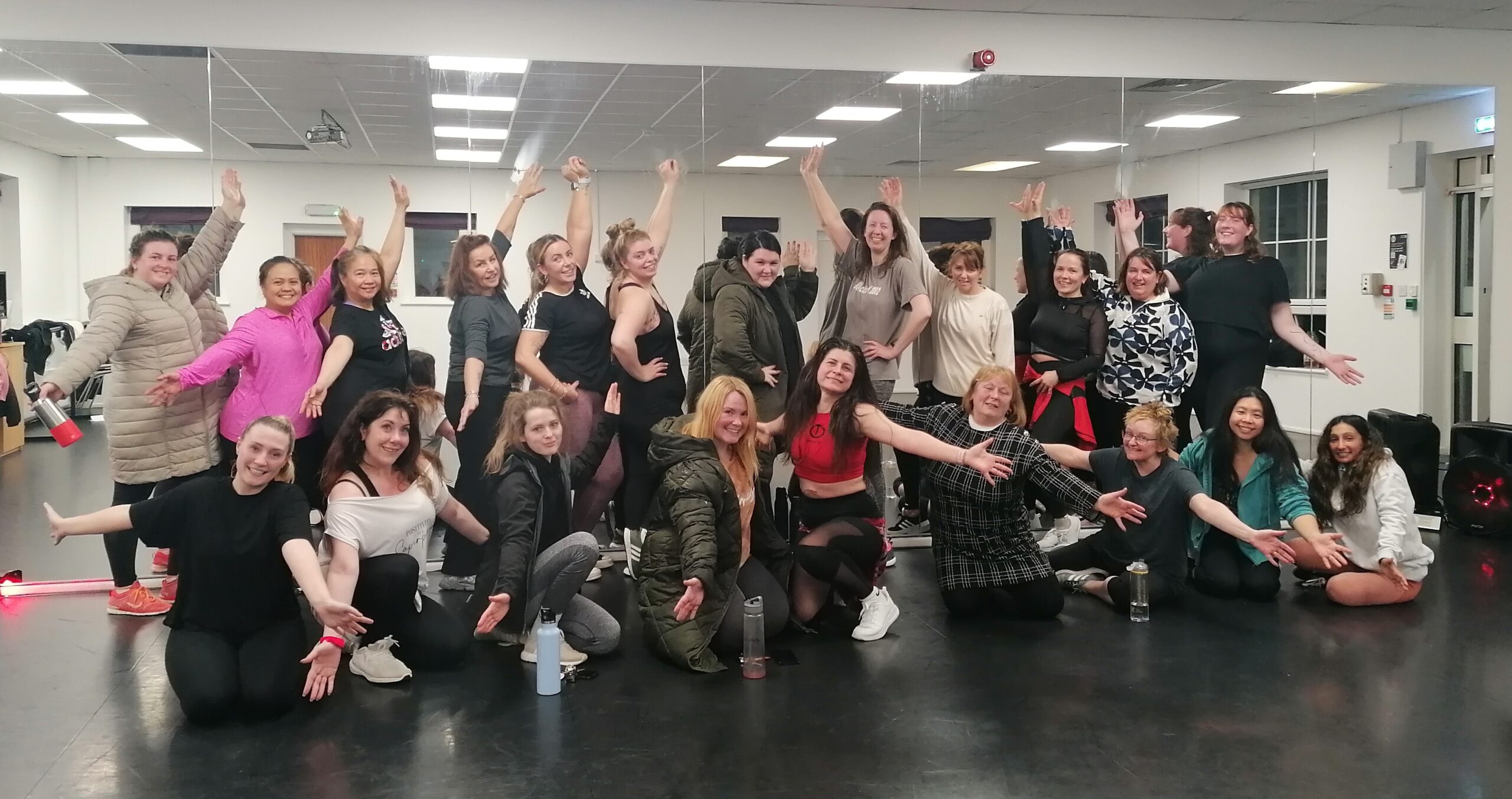 11 May

Turn'd Up With Rania

Meet Rania. Rania has been a Turn'd Up Instructor since 2018. She is an inspiration to our Turn'd Up Community for so many reasons. And just look at some of her class member transformations! Rania's story is such an inspiring one so we wanted to tell it in full and hear from some of her lovely Girl Gang.

My name is Rania. I'm 40 years old and I've been a Turn'd Up Fitness Instructor for almost 5 years (one of the OG's!). I have two children aged 6 and 8. I found Turn'd Up when I was looking for a flexible, part time job. I came across a promotion for Turn'd Up on Facebook; it was still new and in its first year. I loved how sexy, sassy and empowering the routines looked and also how different it was from other dance fitness programs. I loved the fact that I would be able to do a job that kept me physically fit and also that would help me mentally, as I was struggling with depression after loosing my Dad. I applied and completed the instructor training; it was challenging but with determination and passion I passed! After that I gradually built up my classes over time until I was running three successful, packed out classes a week. However I had to stop my classes when I was diagnosed with two cancers, one of which was Stage 4. It was devastating to stop my business after the success I had made and all the hard work I had put into it. It took me a year and half to finish treatment, but once I was in remission I started building up my body strength again. I stood up and fought back to get back to my previous levels of fitness again. The Turn'd Up routines helped my body become so strong and fit, and also supported my mental health. During my treatment and afterwards I had incredible support from the Turn'd Up Instructors and Shekira. My wonderful Girl Gang started classes with me again as soon as I was ready and have truly supported me over the past year. We've all been on a journey together; we've all crossed milestones physically and mentally. Seeing my girls loosing weight, toning up, mentally well and beaming with confidence has made the past year's effort and hard work worth it. Today I'm back to running three full classes in Carmarthen on Tuesdays, Wednesdays & Fridays. I'm so fit and strong and my body is in the best shape of my life. I've had wonderful new women joining my classes over the past year. We're all a friendly, supportive family. Turn'd Up Fitness has changed my life physically and mentally and I love that I've changed the lives of women coming to my class too.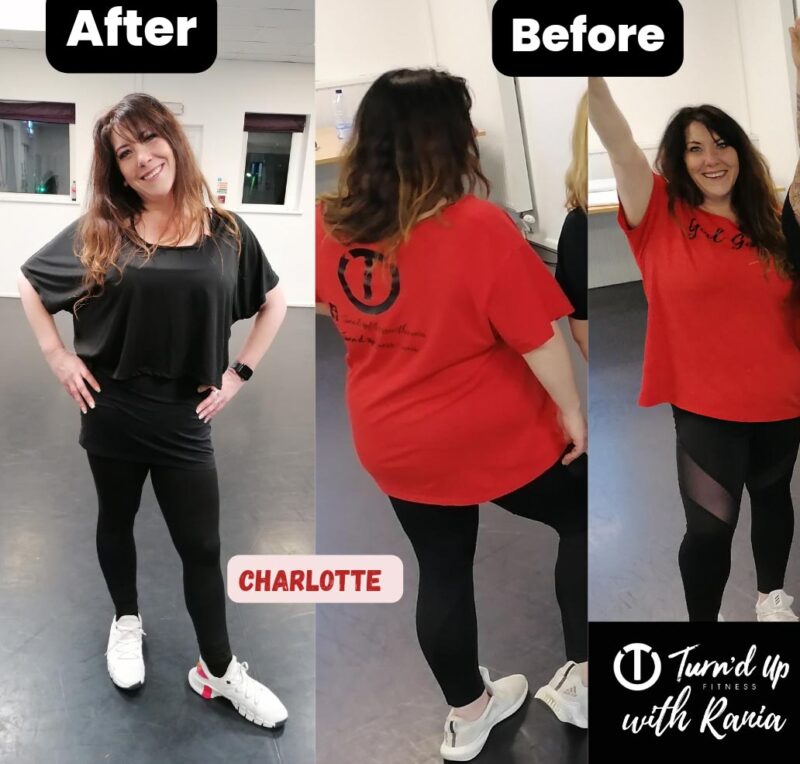 Class Member 1: Charlotte
I discovered Turn'd Up Fitness with Rania over 3 years ago through one of my friends. I attend her classes in Carmarthen and I try to go three times a week since she started back her classes a year ago after finishing her cancer treatment. Turn'd up has made me loose weight, helped with my mental health and boosted my confidence. I absolutely love the way the lights are down low, the music is pumping and it's total switch off time. It's good to learn different moves and push my body in different ways! Turn'd Up is the best class I have ever attended. The girls are so friendly and we all have a laugh. Rania is the most inspirational woman I have ever met and always pushes us to do better. I really am blessed to be part of such an incredible girl gang.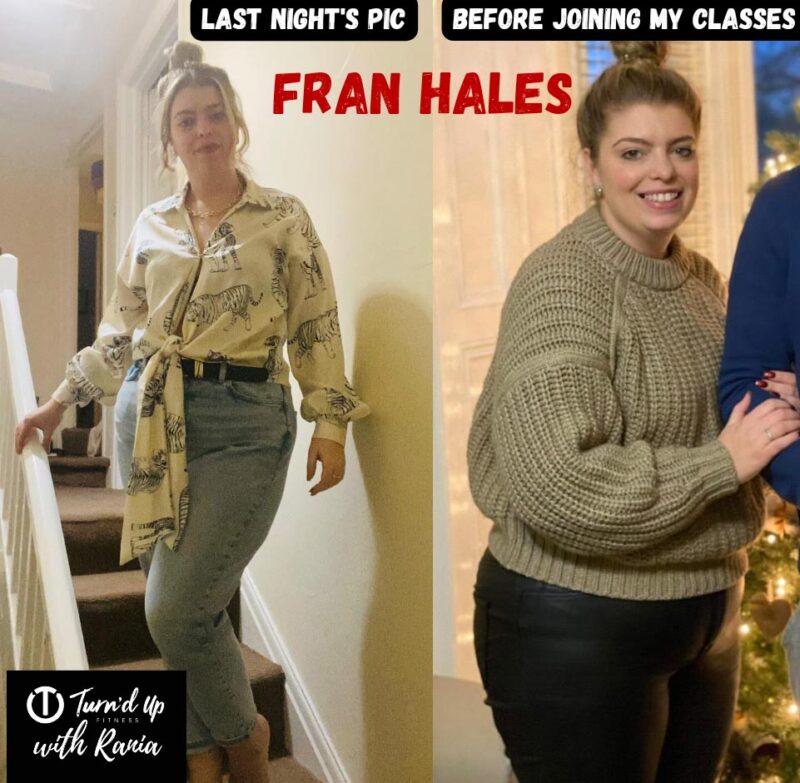 Class Member 2 : Fran
I started attending Turn'd Up Fitness in March 2022. I love everything about it. The atmosphere, the way we're one big family. No one is out to put anyone down or make them feel any less of a person and there's always positive vibes in class. Rania's classes have changed my life!! It's the only way to describe it. I've lost weight, I'm more positive about things. I feel happier. My mental health is on the up. I'm so glad I took the leap to join last year and couldn't think of what life would be like without classes now.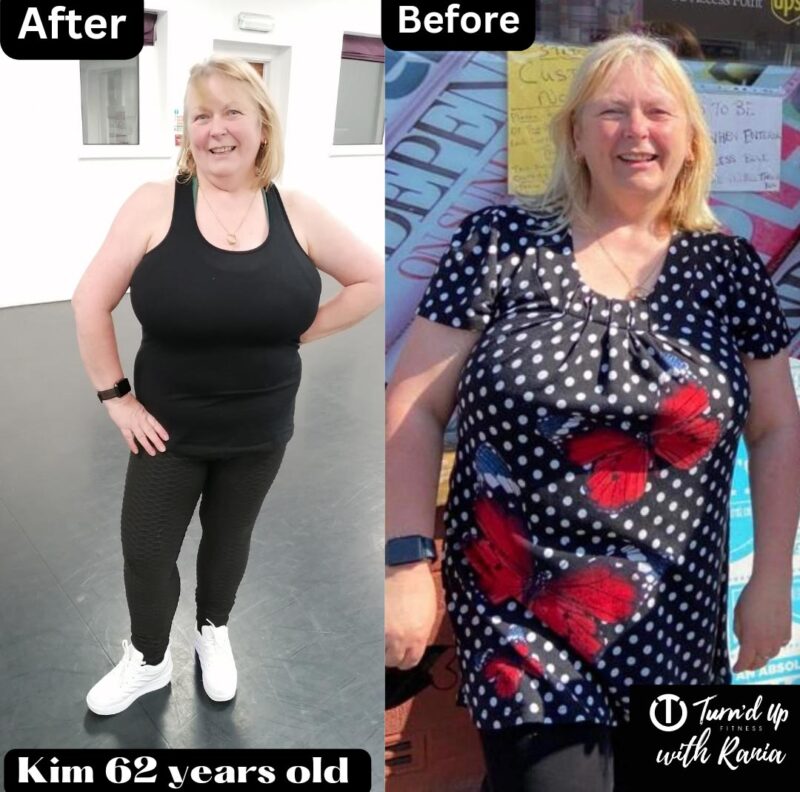 Class Member 3 : Kim
I am 62 years old. Before starting Turn'd Up Fitness classes I was over weight, had a bad back and was becoming very lethargic. It was getting me down. I started Turn'd Up Fitness with Rania in June 2022. I started with two classes a week but now I go four times a week! Turn'd Up Fitness is one of the best things that has happened for me and I'm so grateful. I have now lost two stone in weight and even though my back isn't 100%, it's amazing compared to what it used to be. Raina is a massive inspiration for me as she has been through so much and yet never lets her girls down. She always compliments each and everyone in her group to inspire us. Sometimes when I feel like giving up or just taking a night off, I think of Rania and how she fights through for all of us. This keeps me going. I now have new friends and I feel part of a family. I can't thank Turn'd Up Fitness and my new friends enough!