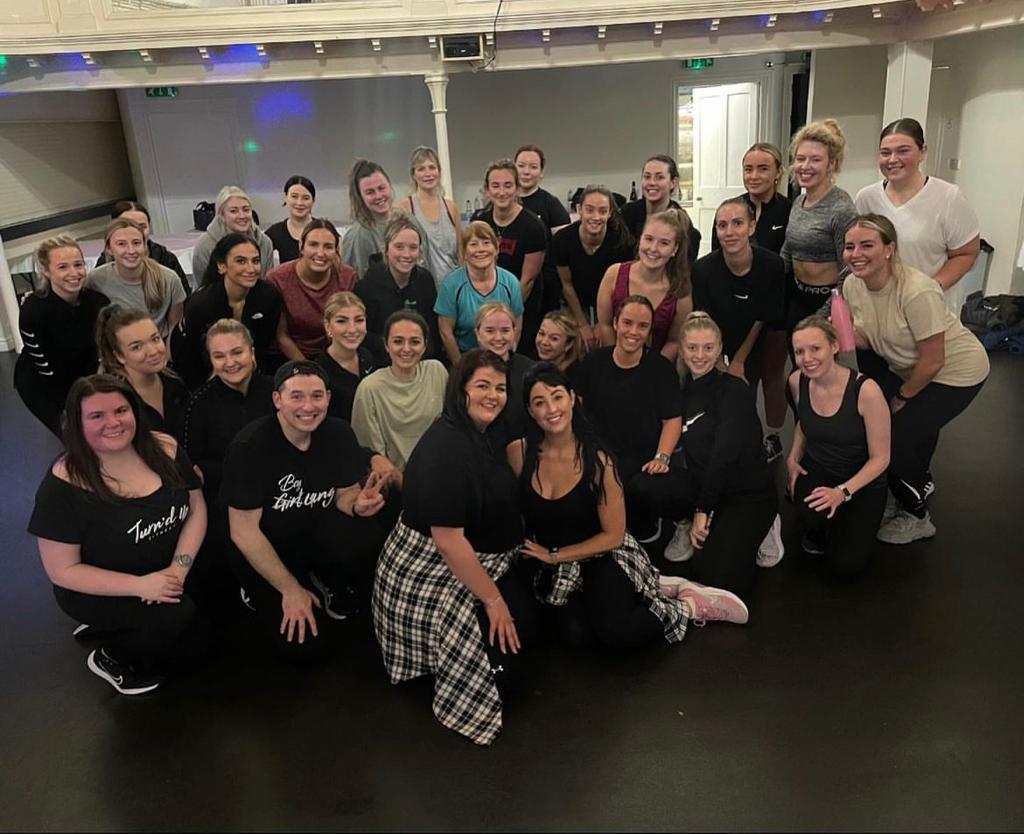 20 Jan

Nyree and Katie: Our Instructor Journey

Nyree and Katie are two of our newest instructors; they qualified in December 2022. We were so excited for them when they started teaching Turn'd Up in January and their classes totally sold out; they had 90 ladies attend in a week! We just had to share their story. Here's what they said: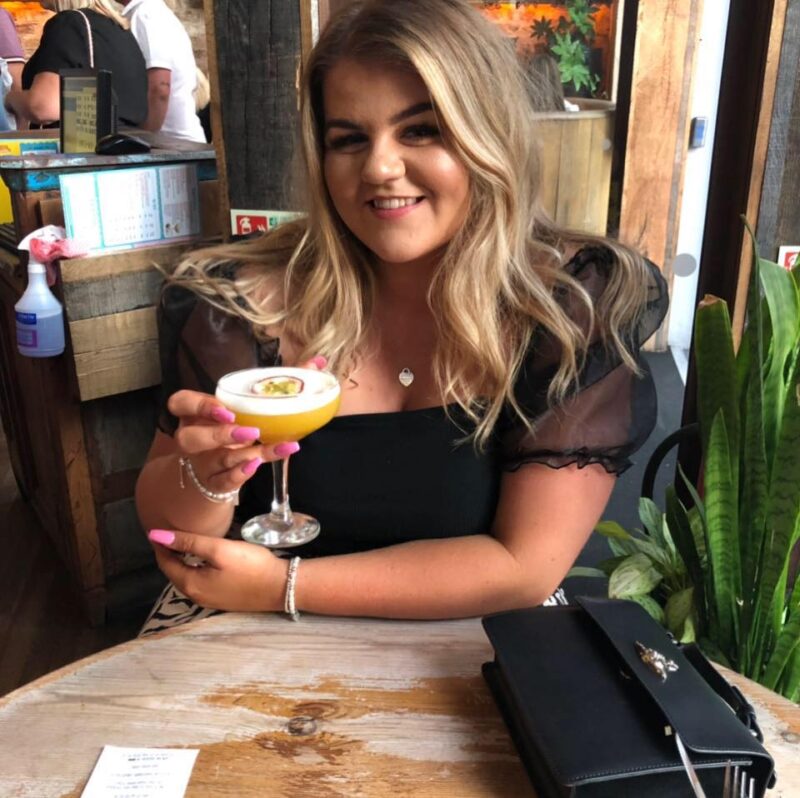 Nyree:
I first discovered Turn'd up when Anna (an old school friend) posted about it on social media. I messaged Anna & Mya for more info, they were so encouraging and put me at ease. I chatted to a friend about it, and we decided to travel 45 minutes to attend their first class. I felt so nervous I even had a wine before class to calm me down! LOL
Anna and Mya were so welcoming and the energy they both brought to the class was so motivational. I felt like my everyday stressors were insignificant; I was focused on learning the moves and dancing to the music. After that, I was hooked. After every class I noticed the routines were starting to sink in and I started to have my favourite routines. By week 3 we were loving life!
As time went on, I considered doing the instructor training but didn't feel I had the confidence. Me and a friend who I had made through class decided we were going to do it together (safety in numbers!) what did we have to lose?! We both loved dance anyway, so even if through teaching we just improved our own technique & had a dance-filled weekend we would be happy. We talked about how we would enjoy it, even if just a couple of people came to our classes.
Training was so much more than expected. I assumed we would be challenged on technique and have the workout of our lives…(which we did) but it was so much more. Shekira taught us about mindset, which is so fundamental to being a Turn'd Up instructor and her obvious passion and love for Turn'd Up was so inspiring.
When we started our classes in the beginning of January we were completely overwhelmed with the response. Our first class sold out – 50 spaces with several people on the waiting list. We then realised we needed to swiftly add another class. Both our classes for next week are now fully booked days in advance with 90 girls attending. The atmosphere in class is electric and it has been truly overwhelming how much positive feedback we have received from our new Valley's Turn'd Up Fitness community.
My purpose as a Turn'd Up instructor is not just to lead the moves looking at myself in the mirror (even though I love it!! ha), it is to make the girls that take time out of their schedule to attend my class feel their best. I want to provide encouragement so these women feel confident and supported in a no judgement environment, and to feel like they can tackle anything life throws at them! I want women to feel the best version of themselves; confident, bold & fearless.
I am currently studying to qualify as a mental health practitioner, therefore am extremely passionate about improving people's wellbeing. With growing concerns surrounding mental health, I can honestly say with confidence that sparing 2 hours a week to attend classes will significantly boost your mood, increase energy levels, improve self esteem and energy levels….the list of benefits goes on and on!
Personally, I have gained a massive sense of purpose since qualifying as a Turn'd Up Instructor, and this is only the start of the journey!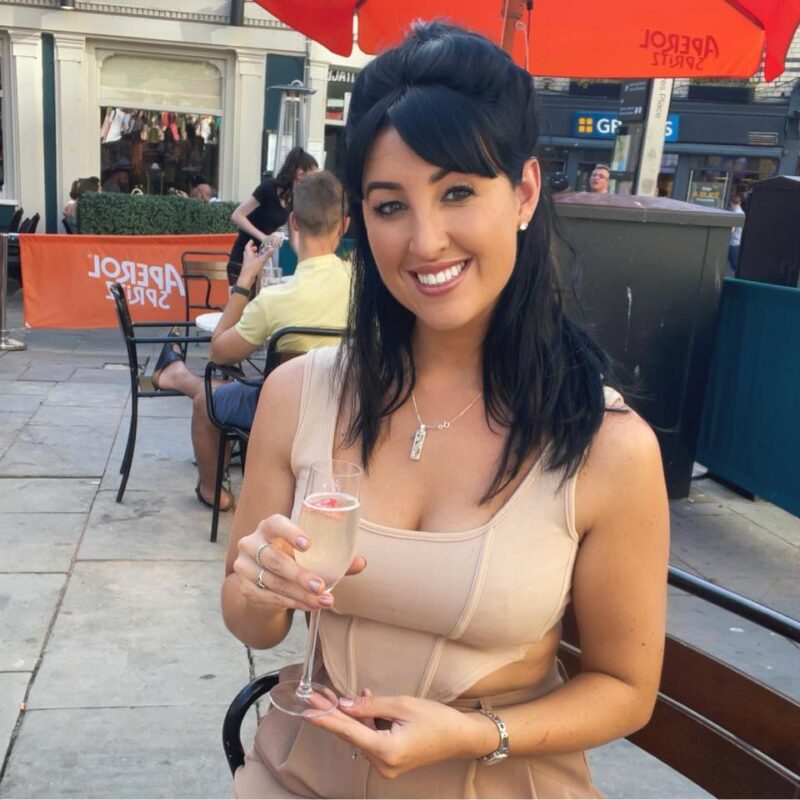 Katie:
I first discovered Turn'd Up in 2019 when Turn'd Up classes were run in a gym in Tredegar. These classes unfortunately ended during lock down, which is where I found Anna and Mya's online classes and that's where I caught the Turn'd Up Bug – dancing in my kitchen without a care in the world. I signed up to On Demand for extra practice too!
I was inspired to do the training as there wasn't a class in the Blaenau Gwent area, so I thought that people in that area needed their Turn'd Up fix!
The thing I loved most about the instructor training was the technique sessions – that taught me to be strong and powerful with my movements. I will also always remember Sheek's motivational speeches!
We are lucky enough to be surrounded by lots of amazing females so we used word of mouth and social media to spread the word when we started our classes – we messaged ladies and asked them to send it to their friends and bring them along. Starting in January meant that it could be part of their New Year's resolutions to pick up a new hobby and it seems to have worked well, as we've had 2 weeks of sold out classes so far, seeing 40 ladies attend a Tuesday class and 50 ladies attend a Thursday class!
I would encourage anyone to do the training if they are considering it. Not only is it fun and empowering but it is insightful on a business level too. You will be surrounded by like-minded and encouraging ladies! What have you got to lose??
If you are interested in starting your own Turn'd Up Fitness instructor journey, then you can find more info here: https://turndupfitness.com/become-an-instructor/ Or you can get in touch with us by emailing info@turndupfitness.com. Like Katie says, what have you got to lose?