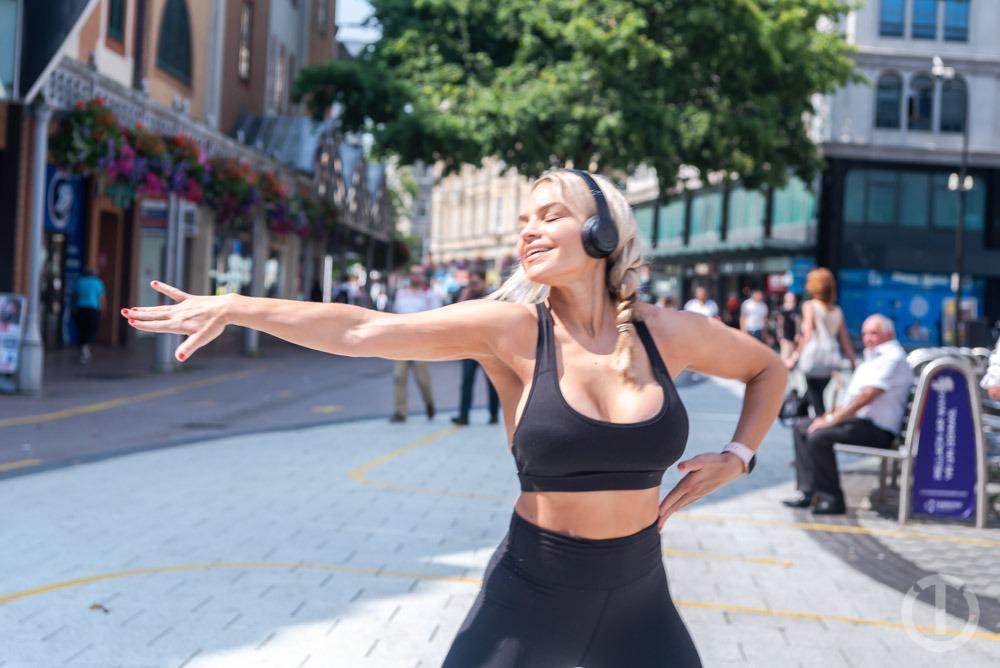 04 Sep

My Story: Dancing from the Docks

So many people ask me about my story: 'What's your background?', 'Where did you learn to dance?', 'How did you start Turn'd Up Fitness?' the list goes on… If you've ever wanted to know more about me and delve a bit deeper, this series of blogs is for you. Over the next couple of weeks I'll be sharing the story of my life so far – can you cope?! Here's part one, where you can read all about my family, how I started dancing and my wild teenage years. Stay tuned for part two.

I was born with two extra fingers. They say it means you are lucky. It must be true, as I was born into the greatest family in Wales – we were The Rainbow Family!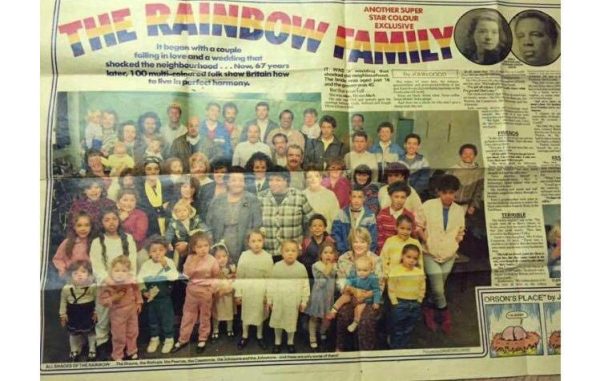 I'm one of five. I have three sisters and one brother. They always referred to me as 'the one away with the fairies'; Maybe because, as a child, I could entertain myself. For instance I absolutely loved doing role play. I'd dress up in my mum's clothes and shoes, insisting people call me Tiffany. I could stay in my bedroom for hours talking to my dolls or making up dance routines whilst my brothers and sisters were out playing on their skates. My imagination and creativity was an early sign of my ability to manifest. My family were always supportive of my daydreaming and visions and I have always felt safe and supported by them.
I used to nag my mum to take me to dance lessons. I'd find classes in the Yellow Pages and make circles around them. Back then in the 80's and 90's the only way to find stuff was with the Yellow Pages, no internet, no Google, not even Ask Jeeves! (Remember him?!) I used to nag my mum to take me to dance and acting lessons – I even wanted to be a singer! So I would ask for those too. I loved the Yellow Pages, a single book full of all the things I wanted to learn! I think that's also when I caught the reading bug, reading the Yellow Pages constantly trying to find lessons, I used to make circles around my favourite adverts in the hope my mum would cotton on to what I wanted and take me!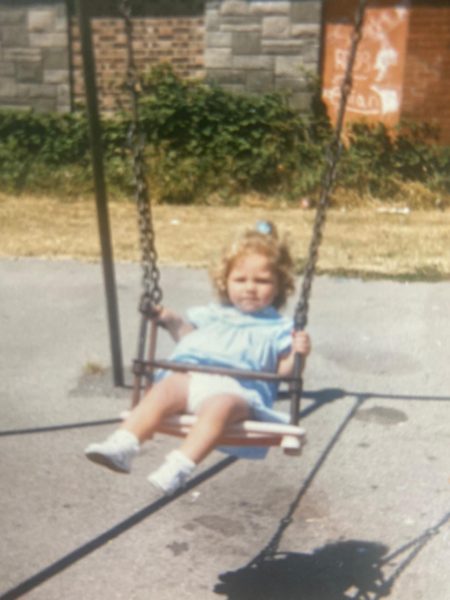 But it never happened…Instead, I would I dress up in my mother's high-heels which mesmerised me, her blazers, white shirts and sometimes long black boots which used to go all the way up my little girl's legs. To top it all off I'd swipe on some red lipstick – sound familiar? Then I would be ready to perform for my audience: my dolls all lined up, faces smiling, as I sang and danced my days away. Sometimes my mum would call up, 'Who are you talking to?', 'No one,' I'd reply shyly. I was too embarrassed to tell her it was my audience!
I'm from the Docks in Cardiff, Wales, where everyone knows everyone. I can't walk down the street without at least ten people saying 'WAGWAN,' to me. Christenings, weddings and funerals are usually the times when everyone gets together. Guaranteed we'll be doing the electric slide – any excuse to have a dance! My house was an open house when I was a child. Everyone was always welcome. My father loved R&B and reggae music. He used to blast it all the time. As soon as he'd come home from Camden market on one of his trips with his mixtapes I'd run upstairs into my bedroom with them and make up dance routines to them. Kenny Thomas – Thinking About Your Love was my fav and Keith Sweat – Twisted.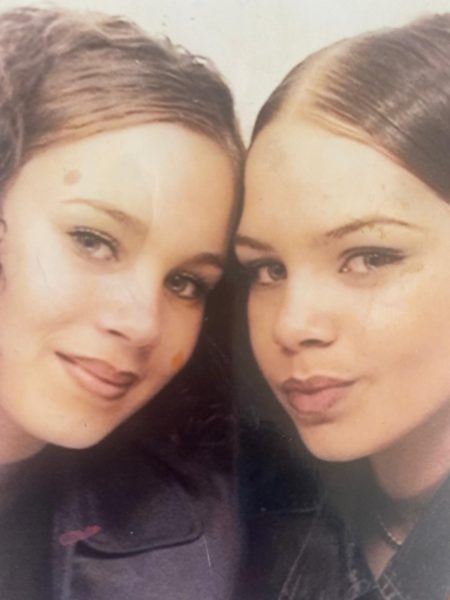 At fourteen I loved going to the underage discos. Me and bestie used to buy matching outfits and make up dance routines beforehand so we could do them in the club. We used to love it when everyone would crowd around and watch, it felt much better than dancing for an audience of people rather than dolls – I knew then I loved performing.
The discos and the dancing were the antidote to my time in school. I found learning really difficult and lessons boring. I was put in a special group which was even worse. When it came time to take my GCSEs I didn't even bother to finish the exams – the questions didn't make sense to me and I just left them blank. I decided to walk out of school and find something I cared about.
I got a full-time placement at a private nursery. I loved working with the children. My favourite part was moving the tables and chairs out of the way and singing and dancing with them. But the hours were long and I used to find myself clock watching. I couldn't wait for six o'clock to come so I could run out of there. Once, I asked if I could take time off to go on holiday with my friends but they turned down my leave. I had to watch my friends go on without me and I was gutted to be missing out. More than this, I had the feeling that I could be doing something better with my life but back then I didn't know what it was. I was losing my motivation, pressing snooze every time my alarm went off. I just didn't want to get out of bed. I couldn't face another day stuck in work until six PM.
At fifteen years old I became interested in boys, alcohol and drugs; a real party girl, living for the weekends. I'd spend my whole week's wages on a dress from Karen Millen go out and dance 'til the sun came up. It would take me the entire week to recover and I'd be back at it. Everybody I knew was doing it but no one told me to stop. What else was there to do?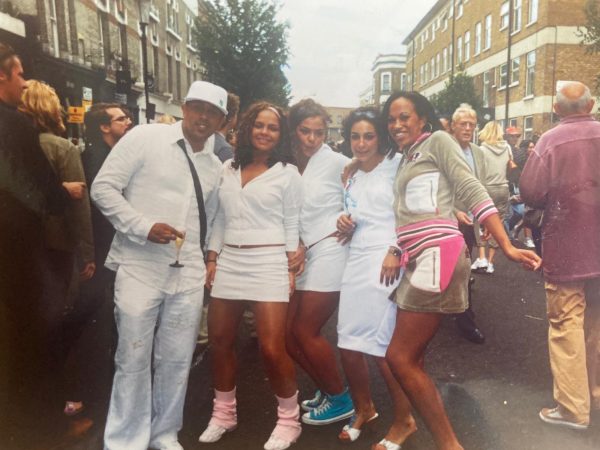 One night there was a rave happening. Everybody was going. I went with my sisters and my friends. We all took ecstasy. The night was a blur. I remember losing everybody and trying to find them, disorientated and lost. I must have blacked out because the next thing I remember was waking up on a hospital bed with all nurses around me. I was so scared and felt horrendous. This is what people call 'rock bottom'.
Sunday night I was lying in bed, recovering, feeling like I'd been hit by a bus. I was absolutely dreading going to work. Now I knew I wanted to change. I'd had enough. I went to the careers path. I made an appointment to speak to an advisor. I was obsessed with Jennifer Lopez at the time. I asked her how did she get to where she is today. She giggled at me. The advisor said she had done singing and acting and dancing. I knew I couldn't sing but I could dance or – at least – I liked dancing. J-Lo's life seemed so exciting. I wanted a life like that. I thought if one person can do it, surely I can. Or I can at least learn how. We started looking for dance and acting courses. Rubicon dance school came up: one year of preliminary dance training. It was starting in three weeks – as if it were meant to be. I applied and got accepted.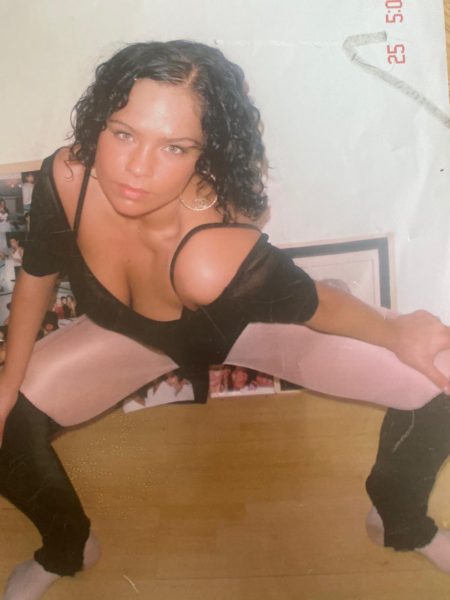 I started going to the gym to get myself into shape. Instantly, I loved how the gym made me feel and how my body shape started to change. For the first time in a long time I was excited. I remember people saying, 'Why are you wasting your time with dance? You will never get a career out of that,' I thought, Shut up, I have enough doubts of my own thanks. I didn't know it yet but I was already learning something very important: to listen to my heart, my soul, and not the negativity of others or that mean voice inside myself – the one we all have – that tells us we will fail. In fact, I didn't know it yet, but I'd just made the best decision of my life.
Want to read more….
I'll be publishing part two of my story next week! Let me know what you think of the first installment in the comments. I'd love to know. Tell me below!