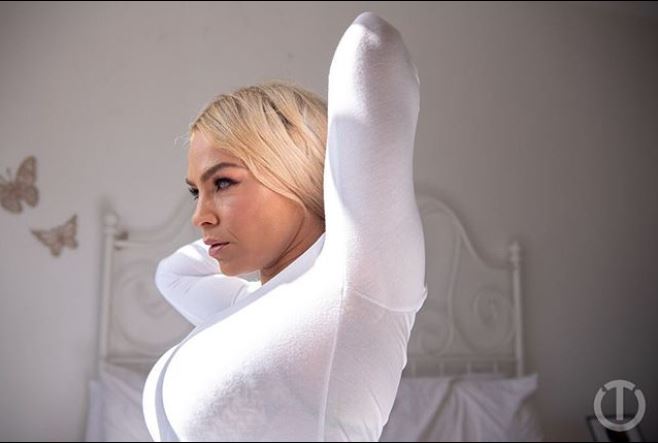 26 Jun

If I could choose one word…

Any of these sound familiar?
You are starting a business and crave success.

You are saving for something big – your first home, a dream holiday, that Louis Vuitton bag

You want to lose weight and tone up.

You have started Turn'd Up classes and dream of dancing at the front knowing all the moves
Ok, so consistency isn't exactly the sexiest word, but don't yawn and click away from this page yet! I'll tell you why I believe it's so important, why it works for me and how you can use it to work for you.
As anyone who knows me will tell you, one of my favourite sayings is 'If you can hold it in your head, you can hold it in your hand'. But this doesn't mean that whatever you want will drop into your lap – if only! The second half to that quote should be 'But only if you work really hard and be consistent.' Not quite as catchy though is it 🤔
Be brave
No matter how small, a step is a step. So make that first move. Enquire about joining a class. Put £5 into a savings account. Whatever it is, just do it! Then you can pat yourself on the back – the first move is definitely the hardest! My first step in starting my dance fitness classes was to register Turn'd Up as a limited company. I was so happy I'd done it, I wanted to do more.
Keep going
Keep on with the small steps. Go to another class. Skip the takeaway coffee and put the money in a jar instead. These steps create momentum and something much, much bigger. At any point you can look back and see how far you've come. And you don't want to throw it all away now, do you? (Oh and don't worry if you slip up. We all do it, the important thing is to realise that tomorrow is a new day to get back on track).
Make it a habit
Soon you will find habits forming. For me, going to the gym is not something that I put off and have to psyche myself up to do. I go every morning without fail. At first, I struggled. I wanted to press snooze and ease into my day. But over time it got easier. Now I don't think twice about it. It's like brushing my teeth. It's part of my life, it's who I am. You will amaze yourself. And you'll want to keep amazing yourself.
Don't quit
It's not an easy road. I've had packed out classes and I've had classes where it's just me and the mirror 

. But I haven't stopped, even when I've wanted to. I've kept plugging away, week after week. I don't want to lose the momentum and I know that if I stop, it'll be even  harder to start up again.
Finally, I'll leave you with another one of my favourite inspirational quotes (lots more where these came from!

)