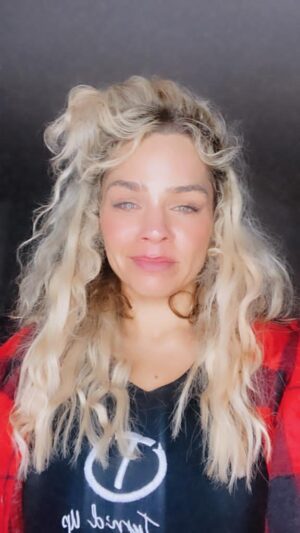 18 Nov

How she did it!

Today marks THREE whole years since Turn'd Up started! Can you cope? To celebrate I wanted to share some of my motivations, how I've ended up here and what keeps me going. So here we go…
First of all, it started with an idea….
I'd had such an amazing reaction to my first Turn'd Up Fitness class, that I decided to turn it into a business. One idea and 3 years on, we're now a global movement! A girl from the docks with 5 pence to her name, has achieved something so special that I'm so proud of. All I knew that Turn'd Up Fitness was unique and I had to share it with as many women as I could.
Because of the impact that Turn'd up fitness has on women, I feel like it's my mission now.  So no matter what I'm faced with, I have to keep on showing up and creating. It brings so much joy to so many women, I still feel as passionate about it as I did back then. And it's that passion that will pull you.
Every day is a learning curve 
When I set out on this entrepreneurial journey, little did I know what you need to run a business 🤯. There is so much that goes into it. Dancefitness instructor, trainer and assessor, admin, finance, web updates, videos, editing, choreography, newsletters, analytics, legal matters, customers, social media, blogs, social media content, employees. Shall I go on?!
Marketing and advertising, stock, branding, systems in place, events – the list goes on. It's been 3 years and still to this day I continue to learn. It's not been an easy road, in fact, the first two years was a massive uphill struggle. But in spite of the fears, set backs and obstacles, I've learnt that challenges are there to help lead you to where you are meant to go.
The secret of my success is….
Mindset, consistency and one massive thing that I've learnt along the way, delegate and have the right people doing the right jobs. Oh, and one more thing, lol! Take the emotion out of it. Something I'm not very good at. 🤦‍♀️
I care so much if someone says something that really hurts me and it's all too tempting to hold on to it. This can stop you from being productive and performing at your best, so I always try to let it go. I put my focus on where I am heading.
I set myself goals. If I can tick at least 3 things off my list each day, then what I want is another step closer. Having a plan that works for you and sticking with it is so important, otherwise it's so easy to get side tracked and go off track. I always have to refer back to my goals. I write them on a piece of paper every morning and before I go to bed, so they stick in my head.
Where I am today came down to knowing what I wanted and not letting what I didn't want hold me back. I had to make a lot of changes. I knew exactly what I didn't want and let go of it. You get this uncomfortable feeling in your skin when something doesn't feel right, I've learnt to follow my intuition. It never lets you down. You always have to do what feels right for you.
I've learnt that when you work for yourself, these are the key things that you have to get in balance – environment, nutrition, sleep, mindset, physical fitness and relationships. All of these things are crucial in helping you perform at your best.
I can't take all the credit for Turn'd Up Fitness. I have some truly amazing people around me who are very talented and supportive.
I count my blessings every day. I am so grateful to have so many amazing people in my life. Thank you to all of you, you know who you are!
Here's how I motivate myself each day: 
Every day I feed my mind a podcast and audios of motivational speakers.
When I'm faced with fears, doubts or discomfort, it keeps me on track.
I remember that:
Things are Growing
Things are possible
By programming my mind everyday it gives me a chance to never go back.
Make it your mission to feed your mind with positive things.
You can create a music playlist to motivate yourself, you can find mine in Spotify: shekirajohnson
Dance around
And make today the best day
Have you thought about making Turn'd Up Fitness a bigger part of your life?
Turn'd Up Fitness could be perfect for you if you're someone whose job isn't rewarding and doesn't make your heart sing, or you'd love a side job that does those things.  So many women tell me it is the highlight of their week. I could honestly wallpaper my whole house with the testimonials.
Here are just some of them:
"It's the best! Because of Turn'd Up I'm feeling more confident and learning the moves week by week. Not only does it make you feel super sexy and joyous but it's great for cognitive function, remembering routines and learning new things each week. I am in love with Turn'd Up. Obsessed. Every woman should try it at least once." – Amy Lloyd
"I have been doing Turn'd Up for about 4-5 months now and I absolutely love it! It not only fitness, it makes you feel empowered , confident and AMAZING! It gives a sense of community. For someone who has anxiety it has helped me so much. Whenever I go to Turn'd Up it is like all my stress and anxiety goes away. It is so much fun and everyone is so lovely! I would recommend it to everyone, dance experience or no dance experience it is the best!" – Hannah Burnell
"I attended my first Turn'd up fitness class the other day . At first I felt self conscious however after 2 minutes I was having too much fun to care , I had a grin on my face the whole time
. A wonderful, fun, sweaty class with a great atmosphere. CANT WAIT to go again next week" – Daisy TG
"I did the instructor training last weekend and I can't tell you how amazing it is to be part of Turn'd Up. It's made me feel sassy and confident in myself
You get so much support in the training and immediately feel like you're part of this big community of women who want to support each other. The 1:1 time with Shekira was so valuable and I'm so excited to see where being an instructor can take me!"- Kimberley Martin
By dramatically changing someone's life through dance and fitness, you will have meaning and purpose. Being an instructor is your connection to other women to empower.
Turn'd Up Fitness instructors come in many forms: from lawyers, to policewomen, headmistresses, to nannies, financial advisors, housewives and students. Everyone is welcome!
I love this job so much, it's rewarding, fulfilling and fun.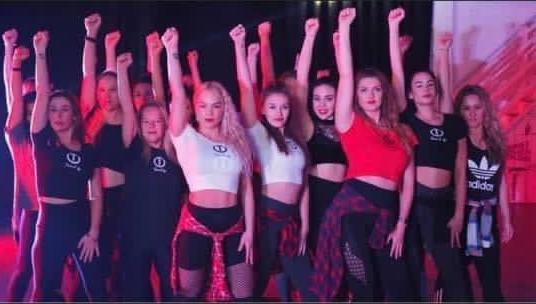 I will never, ever retire.
Turn'd Up Fitness is current, fresh, cool, sassy, urban, authentic and so sexy.
It's beyond a fitness class, it's electric. A night out without the hangover, a party, a safe place to let loose.
Join us at your local class, you can search on Instagram or our site. Or why not give our awesome OnDemand service a go? We're offering a 7 day trial absolutely free of charge! Just enter the code: 7Day and away you go  – we can't wait to dance with you!