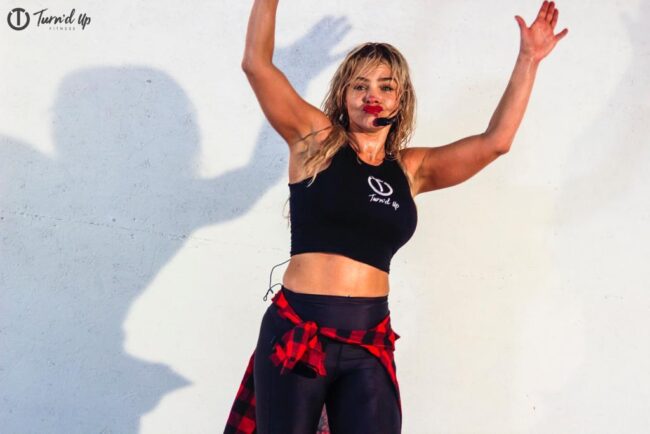 21 Dec

Our 2020 journey

What can I say? 2020 has definitely been a year to remember girl gang. Whatever we were expecting, it most definitely wasn't the crazy ride this year has turned out to be. Just 12 months ago, heading to your TUF class a couple of times a week was part of the routine – nothing stopped us coming together to get fit, empowered and super sassy. We didn't know what a lockdown was, masks were something that only doctors wore, bubbles went in the bath (or in your glass!), and as for Zoom parties? Who'd even heard of them!? Little did we know, EVERYTHING was about to change…

At the start of the year, all sorts of amazing things were starting to kick off for Turn'd Up Fitness. We were branching out into different gyms across the UK. In January we held our first class in London and it was ON, the capital was most definitely ready to get Turn'd Up.

We teamed up with Piloxercise for an amazing challenge class in February and we had all kinds of big events lined up. Things were getting really exciting and then…..

The pandemic hit and suddenly we were being told we had to stay at home. We had to move fast to be able to carry on doing what we do best, but we were so lucky that we were able to adapt and pivot.

All of the instructors pulled together and supported each other. Everyone moved their classes online using Zoom, Crowdcast and social media. They worked hard to keep their community engaged through Facebook and Instagram. We did classes to keep the kids busy. Kitchens, lofts, back gardens and box rooms became our dancefloors.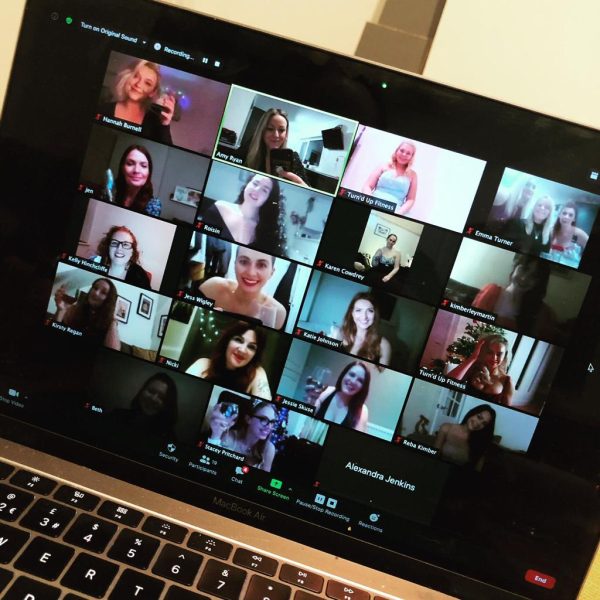 We stayed strong, kept going and gave each other something to look forward to each week. In a time when it was sometimes hard to stay positive, we provided an escape from stress and worry, for women to lose themselves in the music and feel good again.
As funny as it sounds, this year has been an amazing year for us. Everyone has become stronger, more resilient, more supportive and more creative. The friendships we have are so real, loving and strong.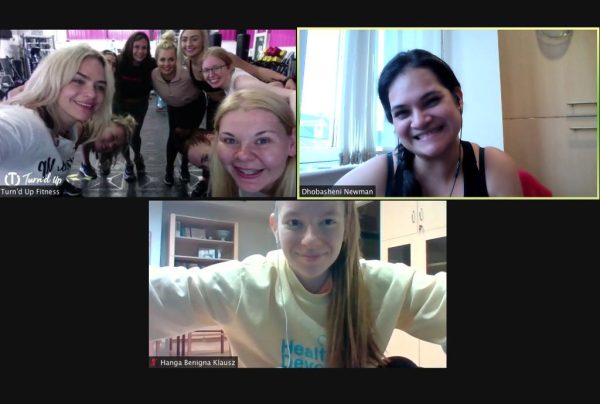 So many people have told me Turn'd Up Fitness has been the highlight of their 2020. I would have to agree!  At TUF we've created our own world, that transcends everything. A world where there is no stress, no problems and no drama. Take a class and you'll step into a zone of ultimate sass: electric, energising, bum-smacking, lip pouting fun. Forget the everyday and leave your troubles behind. There's nothing like it.
I'm so grateful to everyone who has supported us throughout this time. Thank you. We've all had to learn so much. Step up and do things we wouldn't have even thought about doing before.
Everyone approached holding classes with social distancing in such creative, unique ways: sports fields, car parks, tennis courts, even Barry Island. Our instructors did everything they could to keep their girls dancing. I am so, so, so proud of all of them.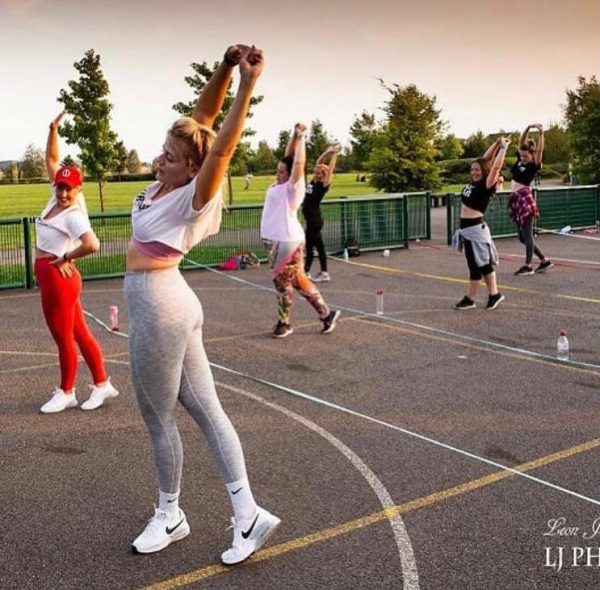 I'm a firm believer in trying to find the positives in challenging situations and see the changes we've had to make as opportunities for everyone. We are lucky that we are able to run classes and even Instructor Training courses online. We've accelerated change and embraced digital platforms, which has enabled us to take Turn'd Up across the world. We have learnt so much about ourselves and the business along the way.
I'm a survivor
Surviving is what we do at Turn'd Up Fitness. Yes, we had to deal with many of our new opportunities disappearing when the pandemic hit. But we made it through the changes and came out the other side stronger and more resilient. You have to focus on the positive.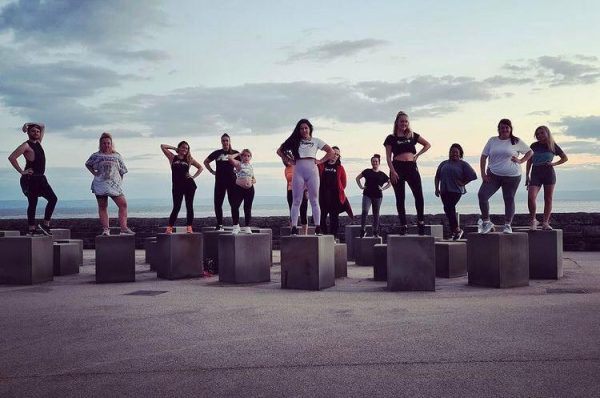 We continue to come through this incredibly challenging period stronger and ready to embrace the changes.
Whatever might be around the corner, don't worry girls, I will carry on making dance routines in my living room for you until things can go back to normal, however long it takes.
What's next?
With OnDemand we have a wonderful online platform that has reached thousands. Adapting and taking our classes online has allowed us to reach more people, across the UK and worldwide, whether we're in lockdown or not. We've really have had an amazing year of opportunities.

Our sassy, fun, end of year awards were a brilliant way to finish the year on a high. Now I'm looking forward to what 2021 is going to bring. No matter what the world throws at us, there are still opportunities. We will adapt to the new rules and whatever the future brings.

Whatever we can do to keep you moving, dancing and happy we'll put our all into it. Whatever the obstacles, we'll keep on dancing together and supporting each other to become the best versions of ourselves. Never forget that I believe in each and every one of you. Bring it on 2021 – we can do it girl gang!